Most stories are rejected not because they're bad, but because other stories are better (or at least are a better fit).
Vestal Review is a magazine for flash fiction. We realize that a flash story has different definitions, and all of them have merit. For us, a flash story is no longer than 500 words, and it moves from point A to point B. If it's longer than 500 words or is too static, it's not for us. We also reject pornography, racism, and excessive gore. On the other end of the spectrum, no preachy stories, please. Our target audience is over 18, so R-rated content is okay, but not X-rated. We accept all genres, and we love humor.
Vestal Review actively seeks work from writers in underrepresented groups. If you belong in such a category, please put that information in your cover letter, and we'll give your material priority consideration. Here is some advice from our editor-in-chief on submissions.
To submit flash-related book review and interview proposals, see our Reviews and Interviews section.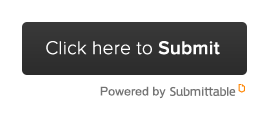 Reading Periods
Fees and Payment
Reprints & Simultaneous Submissions
Rights
Cover Letter
Flash Fiction Books
Spring: February 1 – May 31
Fall: August 1 – November 30

Submissions sent at other times will be deleted. Only one story per submission. Our turnaround time is about a month at the most. Please wait till you hear back from us before submitting again.

We request that anyone who's contributed flash fiction to the magazine wait two issues before resubmitting so that we can continue to offer variety in our author selection.
We charge a $3 reading fee for general submissions. Your payment goes directly towards production of the journal, technology fees, and payment for our authors. Contributors receive $75, sent via PayPal.
Vestal Review accepts only original, unpublished work. If it has been displayed on your own web page, we consider it published. As writers, we understand the frustration of waiting for months and months for an editor's reply, so we do allow simultaneous submissions. Please inform us immediately if your story is accepted elsewhere.
We ask for first electronic rights. In addition, we ask for no posting of the accepted story anywhere on the web, or in print in the United States or Canada, for 30 days after its exclusive appearance on the Vestal Review  website. After this period, all rights revert to the writer, but we ask that you acknowledge Vestal Review in any subsequent printing of the material published here, whether on the web or in hard copy. We also ask for one year archiving rights and anthology rights. Anthology rights are secondary, meaning that authors may sell their stories to any other anthology market, providing that 30 days have passed after the Vestal Review publication.
Please enclose two or three lines of a third-person bio note. We will not consider an anonymous submission. These guidelines are created to make the editors' lives easier and our replies better informed.
Flash authors, editors, publishers, and readers! Have a flash fiction book you want listed? Vestal Review is compiling a book publication list from 2020 on. We'll post the list, keep it updated, and we hope it will soon become a useful index.

Those wishing to have their books listed should send us their publishing information:

author
book title
cover, if available
publisher
number of pages
date published

No forthcoming books, please—only published work.